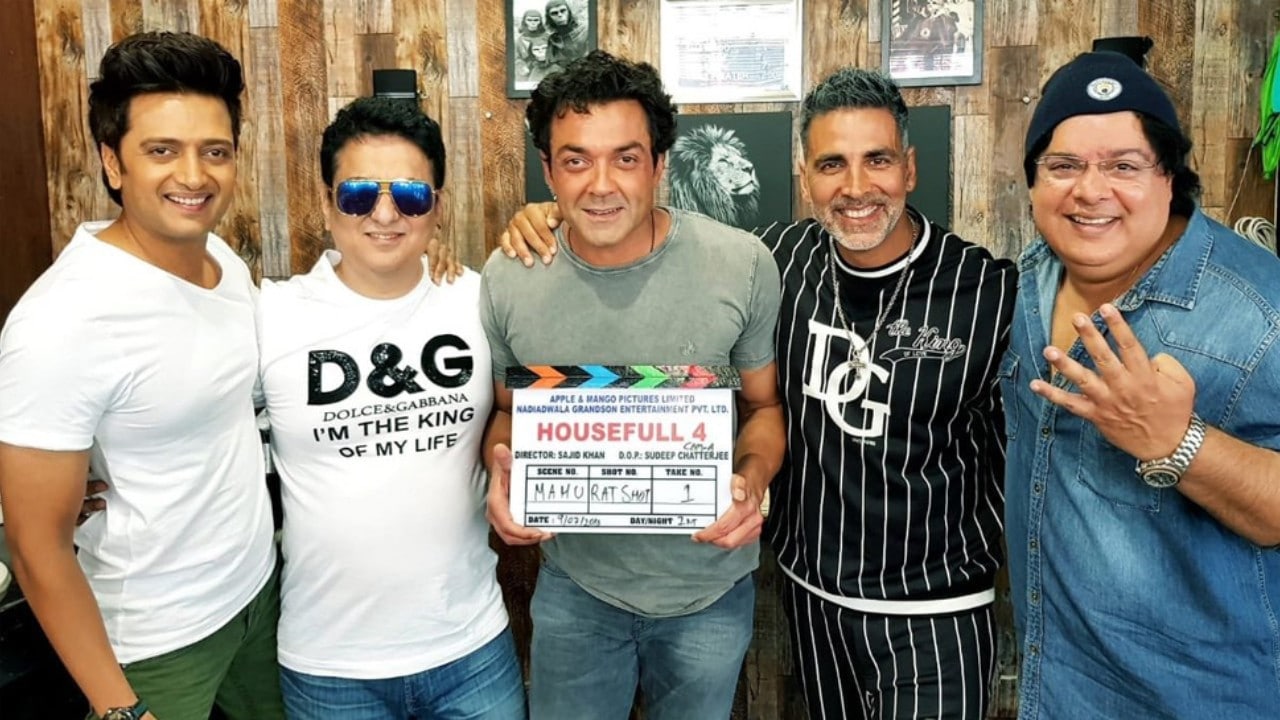 The laughter riot is making its way back! As we already reported, Housefull 4 is in the making. While we are quite sure Sajid Nadiadwala and the team are weaving magic, their latest post also makes us wonder if this is going to be the last part of the franchise.
Chunky Panday and his 'mamma mia' add such an unforgettable flavour to his aakhri pasta every time and we thoroughly relish it. Really hoping this is not the last serving!
The team is presently filming in Rajasthan. Ranthambore national park witnessed quite some action before they moved to Jaisalmer Palace and are reportedly set to shoot some funny war scenes. And well, they had pasta for dinner too!
While old Housefull members Akshay Kumar and Riteish Deshmukh remain, Abhishek Bachchan is not a part of the madness this time. As far as female actors are concerned, we have two Kritis on board! Both Kriti Sanon and Kriti Kharbanda are having a lot of fun shooting for this one.
We hear the film is based on the theme of reincarnation this time. Given how it never failed to tickle our ribs, this should be no exception.
Housefull 4 is tentatively slated to release on 26th October 2019.