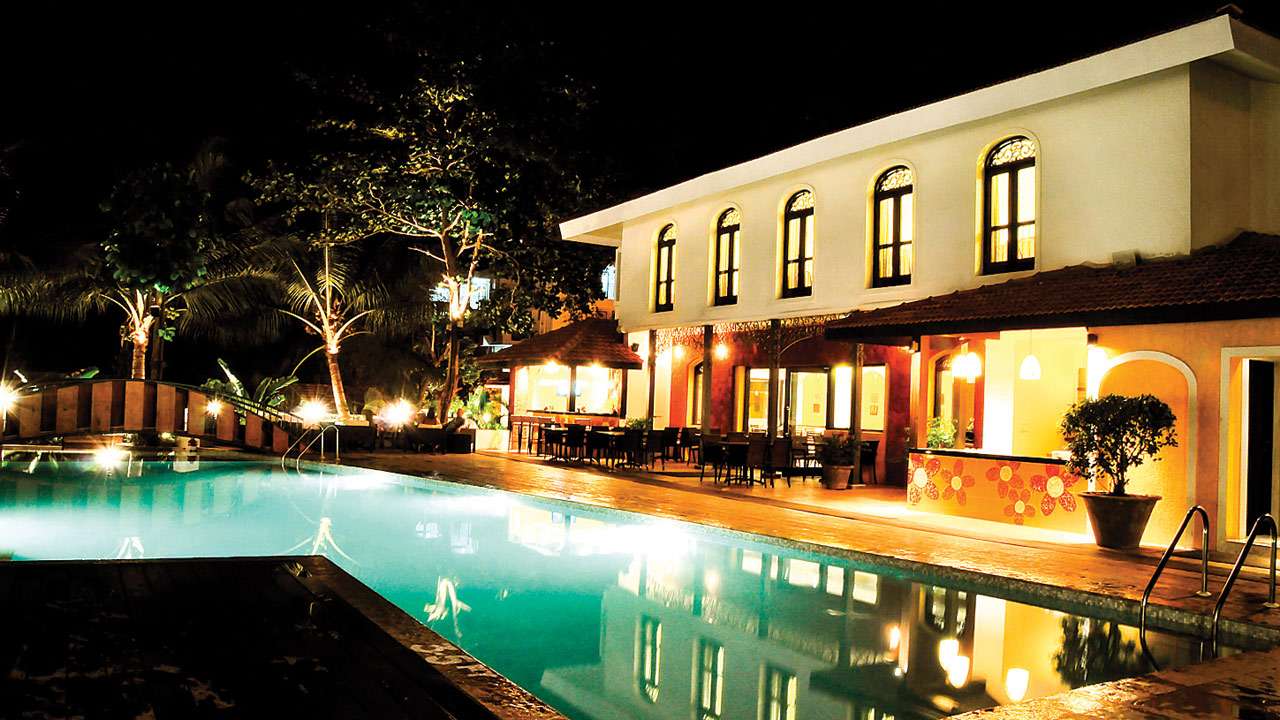 Europe's Louvre Hotels Group (LHG) has partnered Indian firm Orange Tiger Hospitality (OTH) to introduce its new brand 'Kyriad' in the country.
DNA Money had first reported LHG's India plans for Kyriad in its March 16, 2018, edition.
Saurabh Chawla, global chief development officer, LHG, told DNA Money, "As part of the master franchise agreement, OTH will be responsible for operating and managing Kyriad branded hotels in India and the Indian sub-continent i.e, Nepal, Sri Lanka, Bangladesh, Bhutan, Maldives, Pakistan and Mauritius. LHG also plans to use a similar master franchise route to introduce its two other brands viz. Première Classè and Campanile in the Indian market over the coming years."
The master franchise with OTH is for a 15-year tenure and will see the Indian partner launch eight hotels that are already being branded Kyriad or are in the process of being brought under the Kyriad portfolio.
Abhijeet Shrivastava, chief operating officer, Orange Tiger Hospitality Pvt Ltd, said, "We are in advanced stages of negotiations with another seven to eight hotels and should be able to onboard them soon. The Kyriad portfolio by end of fiscal 2019 will comprise 15 hotels. Thereafter, we are targeting an annual run rate of eight new hotels under the Kyriad brand for the next two-three years."
A full-service, mid-scale brand featuring 30 to 90 guest rooms, the hotels will charge anything between Rs 3,000 and Rs 8,000 for a night's stay depending on the markets. Existing Kyriad branded hotels are located in Tamil Nadu (2), Karnataka (2), Goa (1), Pune (1) and Kolhapur (1). "Most of these are new hotels and the additions in this fiscal will also be new hotels," said Shrivastava.
A homegrown hotel management company, OTH currently manages all Citrus hotels in India. With the owners of brand Citrus, O P Goenka, chairman of the Mirah Group, going through a financial crisis, it is likely that individual hotel owners will gradually move out of the Citrus network. It is unclear at this stage whether all these individual hotel asset owners will join the Kyriad portfolio.
"To convert them or not is a business call that will have to be taken eventually in consultation with LHG. Going forward, our focus will be on Kyriad brand. It will be an individual choice and we will leave the option open to the owners of those hotels and take a call accordingly," said Shaleen Mathur, president – sales, OTH.
Launched in 2001, there are 261 Kyriad branded hotels operating in the three- to four-star category and are present in markets like Europe, France, Indonesia, China, Africa, Middle-East and India.
A subsidiary of Jin Jiang International Holding Co Ltd, which is the fifth largest hotel group in the world, LHG had in January 2017, picked up a majority stake in Indian hotel chain Sarovar Hotels & Resorts. Sarovar currently operates 77 hotels across the India and Africa. The European hospitality major's India presence also includes 27 hotels under the Royal Tulip, Golden Tulip and Tulip Inn brands.
In all, LHG currently operates 2,653 hotels across 54 countries. The brands being offered include Hotels & Preferences, Royal Tulip, Golden Tulip, Metropolo, Campanile, Sarovar Hotels & Resorts, Kyriad, Tulip Inn, Jin Jiang Inn and Première Classè.