Sachin Tendulkar sells his entire stake in Indian Super League football franchise Kerala Blasters-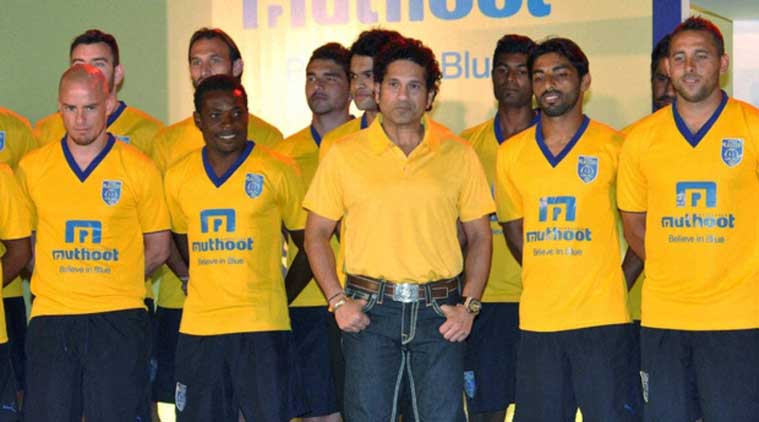 Cricket icon Sachin Tendulkar sold his entire 20 per cent stake in Indian Super League football franchise Kerala Blasters (KBFC) for an undisclosed amount after an over four-year association. Tendulkar has been associated with the franchise since its inception in 2014.
The Master Blaster's stake in Kerala Blasters was bought by the existing shareholders- IQuest, Chiranjeevi and Allu Arvind – who together hold the remaining 80 per cent stake in the franchise. They have entered into a definitive agreement to acquire Sachin Tendulkar's 20 per cent stake in the club.
"Sachin has been a great support and we thank him for his immense contribution to KBFC. He will forever be a member of the Yellow Army. As it has been, we will continue to uphold and take forward, the spirit of the sport, spirit of the fans and the spirit of Kerala," the Indian Super League (ISL) outfit said in a statement.
For the last two days, a section of the media had speculated that hat UAE-based businessman M.A. Yusuf Ali has bought Sachin's stake. However, the statement said that "any other news regarding the shareholding is purely speculative in nature."
The former Indian cricket team captain had bought the Kochi-based franchise back in April 2014 along with entrepreneur Prasad V. Potluri. In 2015, Potluri and his company PVP Ventures sold off their stakes and Tendulkar had then become 40 per cent stakeholder in the franchise. In 2016, Prasad along with the heavyweights of Southern film industry joined forces with Tendulkar to support the team.
According to reports, they bought the 60 per cent stake in Kerala Blasters along with an additional 20 per cent stake from Tendulkar.