Interview with Rekha C Babu, Founder of Soothika Ayurveda Pregnancy Care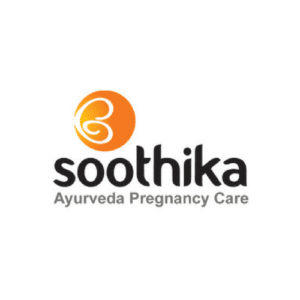 Please mention your name and position in Soothika.​
Rekha C Babu – ​​Founder and CEO.
Please mention your time duration of association with the brand Soothika and what inspired you to start it?
​Soothika as a partnership firm started in the year 2013. The firm was converted as a company in the year ​2016​.
Inspiration behind Soothika?
Pregnancy and Post pregnancy is the most precious time in the life of a woman. Probably the only time when, a woman gets "Cared for". While Ayurveda devotes a lot of attention to this care for the new mother, we recognized the need for a branded solution for the same.
Please mention any unique characteristics of the brand Soothika which makes the brand different from others.
Soothika is the only Pregnancy and Post pregnancy care Ayurveda brand which is recognized by Gynaecologists. ​ The product has 7 different combinations of Ayurveda oils , which delivers different benefits to the mother and contributes to  her overall well being. The easy to use packaging is suitable for the modern mother.
Who can be a franchisee for Soothika?(franchisee profile expectation)
​Must have experience in the healthcare industry. Preferably from the followings industries : ​Stem cell life cell dealers, Medical equipment​, Medical shop owners  and Pharma Distributors.
Where do you want to see the brand Soothika in the next financial year ? What are the planned target/goals the brand wants to achieve?
​Vision​         ​
Soothika franchisee presence across the urbanised states in the country​. ​
Target
​ ​20 Cr Turnover from Franchisee business segment.
Can you elaborate more about the Homecare Services provided by Soothika?
​​Soothika Post pregnancy Care is a 4 step process , which involves Touch therapy , Poltice Treatment , Bath and Stomach binding. This service is delivered to the homes of newly delivered mothers by trained Soothiks Therapists.
How's your experience with Franchise Alpha so far?
​So far "Good".
What are your expectations from Franchise Alpha?
​Franchise Alpha is going to exceed our expectations and ​will deliver the results to over achieve our Targets.
Where do you see the brand Soothika in the long run if you have Franchise Alpha by your side?
We need to see every single mother to use the brand Soothika.